Filter by Category
Computers and Technology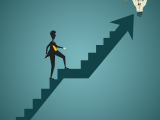 Registration Unavailable
My Next Career Move
with New Ventures Maine Collins

Sep 19, 2018
Take charge of your career with this online career planning class and create an action plan to achieve career success. Explore how your current skills transfer to future opportunities, find education or training you may need (and ways to pay for it), learn about local in-demand jobs and strengthen your resume for a targeted job search. You will complete weekly assignments and connect with the instructor and classmates in online discussion boards and conference calls. You will need to go online at least twice each week. Graduates of My Next Career Move are eligible to apply for the University of Maine at Augusta GEN Scholarship, to be used at any UMA location.
Wed 9/19-10/31 Register by 9/12
To register call 1-800-442-2092 or go to www.newventuresmaine.org.